This download mode can help you download 90% or more web videos. It supports HTTP, HDS (f4m), HLS (m3u8), RTSP and MMS protocols. You can download video from 200000+ websites with just one click.
1. Launch GetFLV​
Launch GetFLV and navigate to the target website.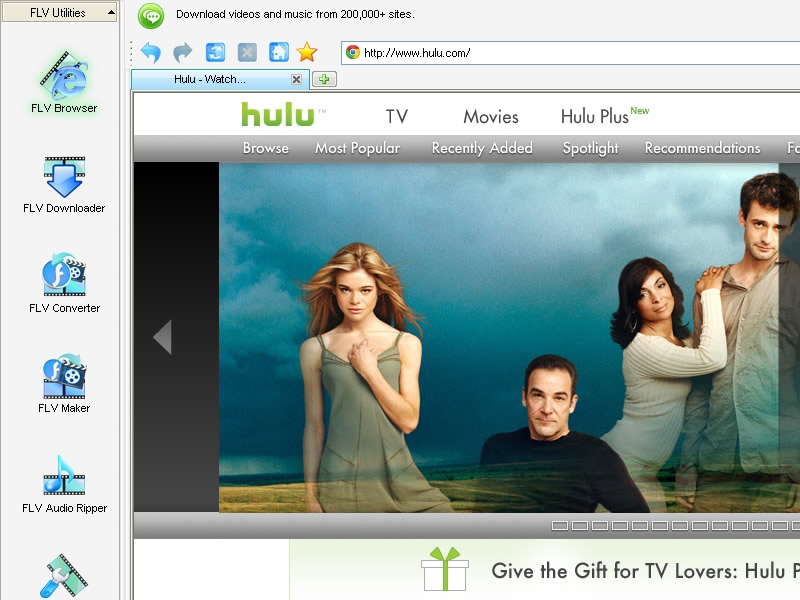 2. Choose a video to be downloaded​
GetFLV will detect the video URL automatically and show it in the "URL list". Select the right URL in the URL list section and click the Download menu item to create a download task.

Attention: Please switch the browser to Chrome Kernel and play your video again if it cannot be played from the default IE browser of GetFLV.

3. Manage download tasks​
In the FLV Downloader window, you can monitor the process of the download. GetFLV can download your video at up to 10x normal download speeds.
You can watch your video while it's still downloading through GetFLV's built-in player. For the stopped tasks, you can also resume them.

4. Post download
Once downloading starts, you don't need to watch what you're downloading.
You can stop watching or listening, leave your website, and go play something else to download. The download will continue automatically.
GetFLV can help you convert downloaded videos for your portable devices like the iPad, iPod, iPhone, PSP, Zune, etc.